Realistic, Interactive Training

iMarksman offers law enforcement agencies and trainers high quality and cost-effective training tools that deliver proven results in the areas of de-escalation, judgement, communication, officer presence, and use of force.

Authentic, Interactive, and Cost-Effective
Officer training continues to be one of the biggest expenses for law enforcement agencies, but iMarksman provides an economical, 21st-century solution that delivers the experience of real-world encounters. Starting at $2000
See iMarksman for LE
See iMarksman for Civilians
Train like champions, anywhere!
iMarksman Sport is an inexpensive way to practice your shooting at home. While preparing to shoot USPSA/IPSC stages, your skills improve through dry fire training using your own firearm or a training gun at home without spending time and money at the range. iMarksman Sport is user-friendly, extremely affordable and can be set up anywhere.
View iMarksman Sport
Practice like a Pro. Play like a Kid!
iMarksman Games offers an interactive shooting experience for both adults and kids to have fun and test their shooting skills. Each game introduces different levels of difficulty to sharpen your shooting skills.
View iMarksman Games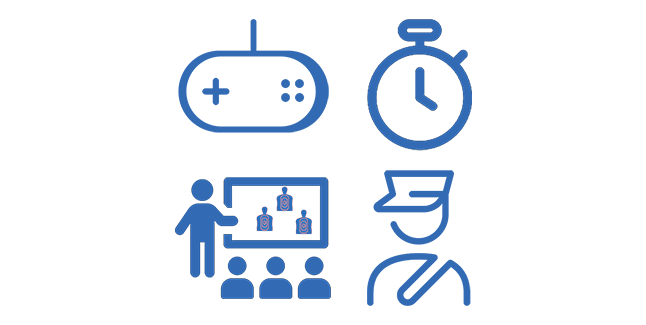 What best describes you?
Choose a category to see tailored products.